Mandatory Monday is a weekly blog post that was originally inspired by the release of Just the Essentials.  Every Monday, I'll share some of the things I'm loving in the current week!
Happy Monday! Are you all ready for Christmas? We started with the absolute best of intentions early in the year of getting our Christmas shopping completely done by December, but…yeah. That didn't happen. Don't get me wrong, we did buy a few things when we saw them, but unfortunately, we procrastinated for the most part. It's kind of our thing.
So now we're scrambling to buy gifts, which I absolutely love to do, but it always seems you're limited by budget when you wait until the last minute. Still, we're finding some great deals, and I've been watching the ads like a crazy person. It's getting done.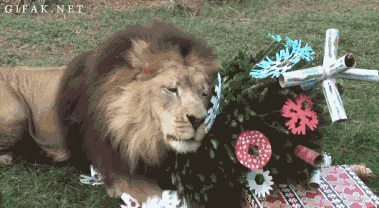 So here are some things I'm loving right now, all of which have to do with Christmas gifts!
LTD Commodities – Okay, so this is the kind of catalog my grandma would buy from all the time. I've never paid them much attention, but while browsing the one at my dad's house, I found the Minecraft 4-Book Box Set for only $17.95! This is a big deal, guys. Every time we go to Target, my son reminds us he wants it for Christmas. And there, the price is $35.00. I totally scooped it up along with about eighty more dollars of goodies so I could get free shipping. (You do that, right? Spend eighty more dollars so you can cancel out five dollars of shipping???) But really, I'm happy with the stuff I found, so as long as it isn't super cheap-looking when it gets here, I will have done very well.
Rosetti Handbags – JCPenney had their Rosetti bags on sale this weekend for fifty percent off. I was able to get my mother-in-law this super cute handbag (Porcini and cocoa) for just under thirty dollars! Yay JCPenney! It looks like their still on sale at forty percent off, which is still really good.
International Delight Seasonal Flavors – Not shopping related, but coffee is always welcome after a day at the mall. We've been enjoying the Pumpkin Pie Spice and the Peppermint Mocha. They're still not Starbucks, but they're definitely a fun addition to coffee at home. Once these are gone, I'll probably look for something a little more natural.
Large Zippered Tote Bag – One of the biggest challenges of buying gifts early is figuring out where to store them once you bring them home. Several years ago I bought a huge, rectangular, plastic tote bag that closed with a zipper at the top. It's been working really well to hide gifts in. Right now it's sitting in our closet, collecting things I will eventually wrap. This one isn't the same, but it looks similar in design.
That's all for now, although I'm sure there are more.
Have a great week!